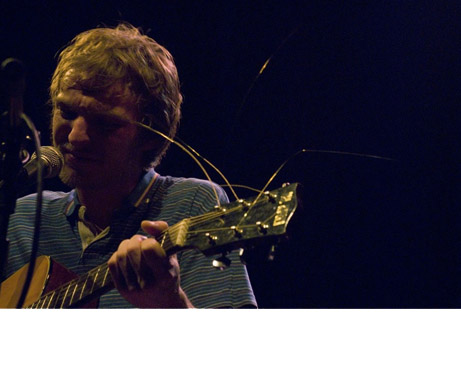 Francois Virot has a new record that just came out on Frenetic Records on June 16. This psychedelic freak folk singer is probably an odd choice to follow yesterdays post on the band Embarrassed Fruits, but if you're open minded and like weirdo rock like Animal collective, early Robyn Hitchcock and even something like Herman Dune you should fare OK.
"Say Fiesta" has moments that share a lineage with the artists mentioned above but it also clearly channels David Bowie and Captain Beefheart. This is probably only the third time I've mentioned a French artist on S:I, what that says about the French or me is up in the air. But Francois I like.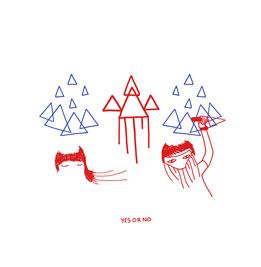 Pretty cool video of "Cascade Kisses"
———————–
P.S. Catbird Records is back with a new release and this time Ryan's gone all Web 3.0 on us. The new record from the Brooklyn band Forest Fire is available for $5 as a cd, but for free or as pay as much as you'd like for the download. The band's been joined by Nathan from Shaky Hands (my favorite "indie rock" band from last year).
I'm listening to the record as we talk and at least on the title track the band is all scattershot with screechy horns, guitar feedback and scruffy acoustic guitar and vocals. It's just the kind of loose, ramshackle rock I can get behind. Here's the title track "Survival":